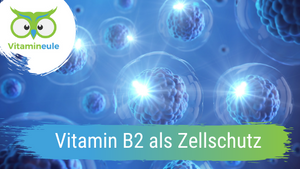 Vitamin B2 is an essential vitamin for the body. More precisely, it is an important metabolic vitamin. It fulfils its tasks in energy metabolism, in the production of energy from food and in the protection of the nervous system. Vitamin B2 is particularly important for cell protection and detoxification.
---
• vitamin b12 • vitamin b2 • vitamin d3 • vitamine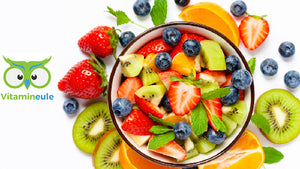 Many people nowadays follow a vegan diet. This means that they completely renounce animal products. Usually you think of meat or fish, but a vegan diet also includes foods like eggs, milk, butter and cheese. However, there are sometimes bottlenecks in a vegan diet.
---
• thiamin • vitamin b2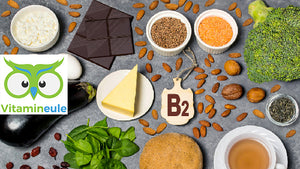 Vitamin B2 is an essential vitamin for the human organism. In medicine it is also known as riboflavin. Vitamin B2 takes over numerous tasks in the entire energy metabolism. It is involved in the production of energy from fats, carbohydrates and proteins.
---
• riboflavin • vitamin b2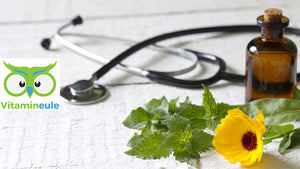 Migraine is a severe headache. It is more often accompanied by symptoms such as nausea, vomiting, photophobia and sensitivity to odours. Many people would like to find a natural alternative to migraine prophylaxis. The aim is to reduce the severity and frequency of migraines.
---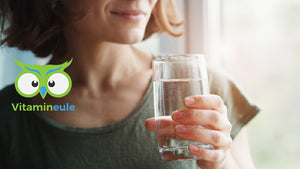 A vitamin B2 deficiency is noticeable by many symptoms: Lacerations of the corners of the mouth, inflammation of the skin and mucous membranes, anaemia and changes in the eyes. A vitamin B2 deficiency can be caused by taking certain medicines. These include certain sleeping pills or psychotropic drugs. Among other things, a deficiency can also be caused by severe alcoholism.