• thiamin • vitamin b1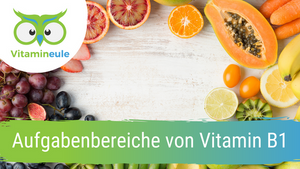 The German Nutrition Society (DGE) recommends a daily dose of 1-1.3 mg of vitamin B1 for adults. Women in pregnancy are recommended a daily amount of 1.2 mg vitamin B1.
---
• thiamin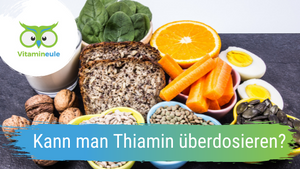 Many people wonder whether thiamine can be overdosed. Due to the consumption of very many foods with vitamin B1, this is not possible. The human organism takes the amount of thiamine that is needed, the excess is directly excreted again via the urinary tract.
---
• thiamin • vitamin b1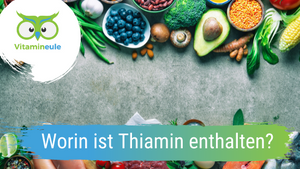 Thiamine is found in both plant and animal products. Foods such as fish, pork, muscle meat, oatmeal and wheat germ contain particularly large amounts of vitamin B1. Peas, peanuts and wholemeal flour are also included.
---
• thiamin • vitamin b1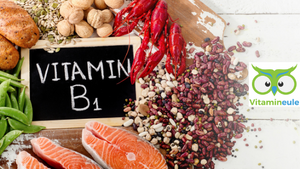 Taking vitamin B1 in the form of food supplements does not cause any side effects. It is not possible to get an excess of vitamin B1 through food. If too much vitamin B1 is taken in with food, the part of vitamin B1 that is not needed is excreted in the urine.
---
• thiamin • vitamin b1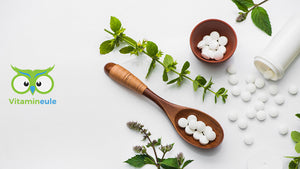 Thiamine is a water-soluble vitamin and is also known as vitamin B1. It is a hydrophilic vitamin and belongs to the group of B vitamins. Vitamin B1 is very sensitive to light. The vitamin also reacts easily with oxygen. Thiamine is found in both animal and vegetable foods.